LOVE GOD? LOVE TO RIDE?
JOIN US BEHIND THE WIRE!
TAKING THE GOOD NEWS TO ALL GOD'S CHILDREN
BEFORE IT'S TOO LATE!
R.O.O.T. M.P.M. IS A NON PROFIT 501 C3 MINISTRY
WE TAKE THE GOSPEL OF JESUS CHRIST ON OUR MOTORCYCLES BEHIND THE WIRE OF PRISONS ALL OVER THE STATE OF FLORIDA.
Our events start with breaking bread with our volunteers the night before an event. This allows our volunteers to catch up with each other and to grow stronger as an army for the Lord.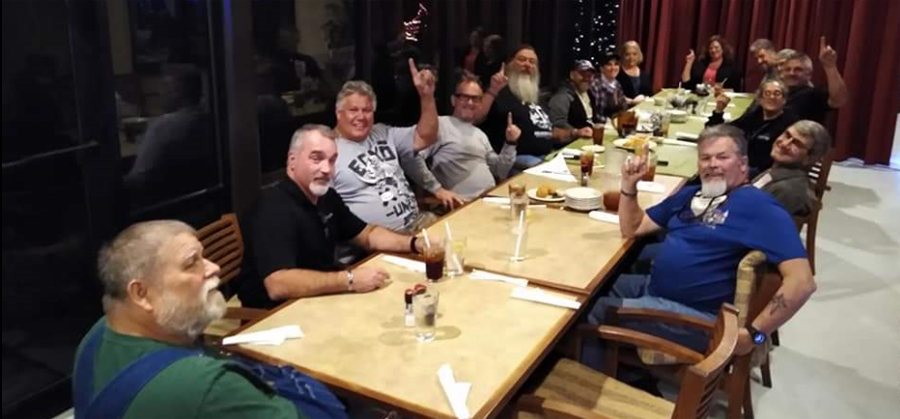 We start early on Saturday morning with unloading our bikes and equipment and the staff clearing us and our bikes at the Sally Port. Our walk-ins are being cleared and checked in at the same time.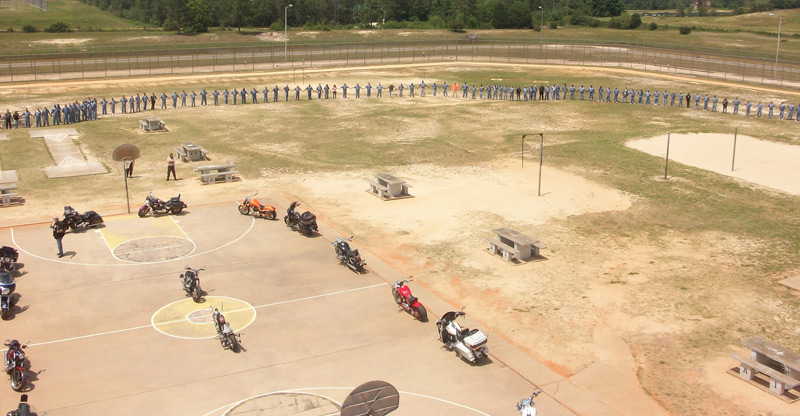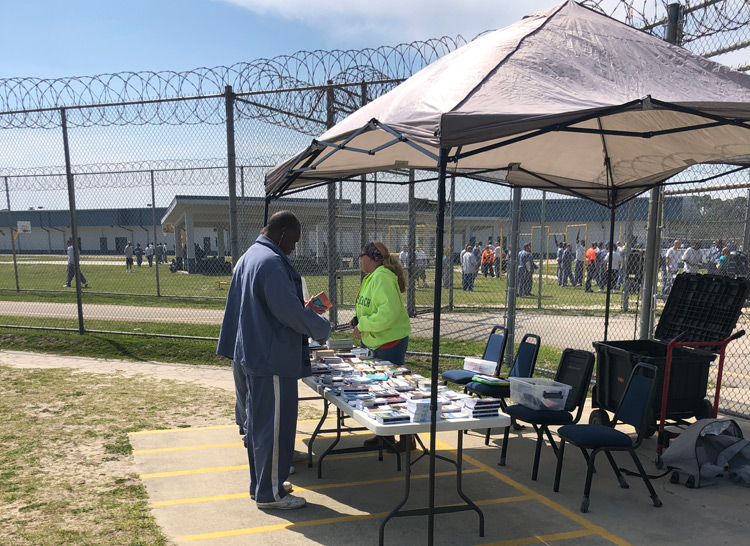 Our day in the yard is beyond awesome!! We play Christian music throughout the day, give our testimonies, and talk with the inmates either one-on-one or in small groups . We have Christian based material we hand out. We also have a couple of volunteers go into confinement to talk and pray with the men and women there. If we are lucky enough, we get to eat lunch with them. The day (event) ends with a prayer and an Alter Call.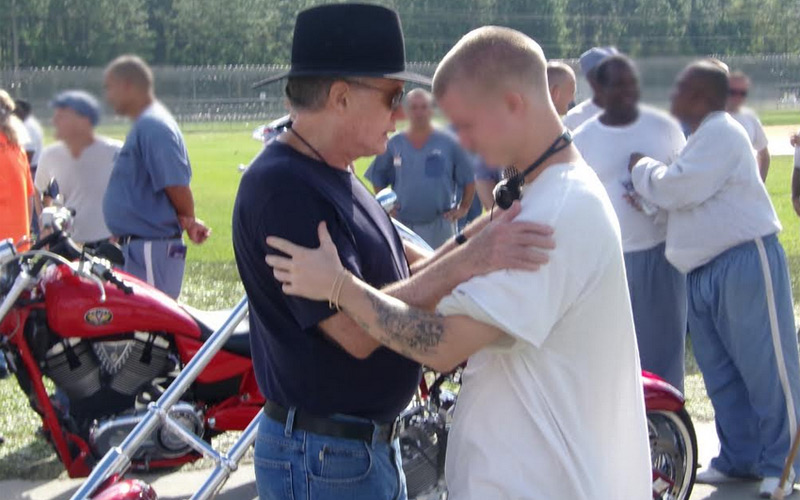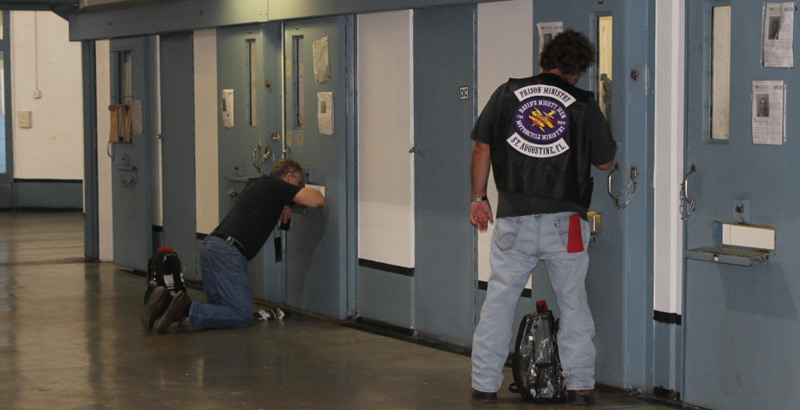 Another part of our ministry is our EOS and LFR programs
A) EOS- End Of Sentence: we meet the men and women from our local prison upon release at the bus station with a bag (usually large duffle bag or extra-large purse) of essentials (shampoo, toothpaste, razors, deodorant etc.), A Bible and a prayer.
B) LFR- Letters from ROOT: As we meet and talk with the inmates, we encourage disciplining with the inmates through spiritually based letters to help keep them on a good path. We have a small group of writers and always looking for others that are led to disciple inmates in their walk with Jesus.